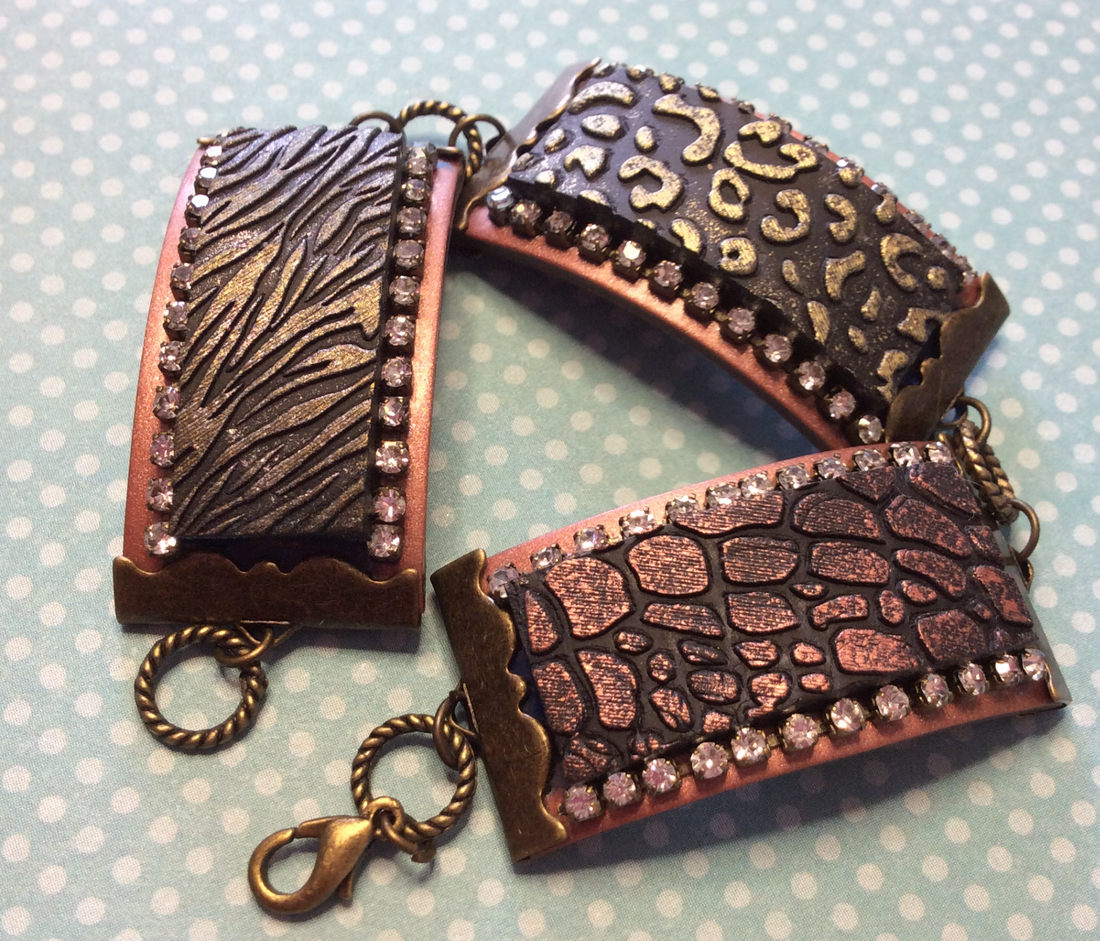 How to make a Ribbon Clamp textured bracelet with polymer clay, inks, and jewelry findings
Thanks to Syndee Holt, using metal ribbon-ends on our clay pieces has been trending through polymer clay! Learn my version using stamps, inks, and bling and find out just how easy it can be to make something that looks amazing in no-time-flat!
Included in this demo you will see:
how to easily use acrylic stamps with polymer clay
favorite pigment inks and application
how to attach those ribbon clamp findings
measuring for your wrist
easily attach cup chain to polymer clay with no worries
making bendy things and making sure they don't crush in the oven
and more :) we love to share our tips and tricks!
If this tutorial helps you, won't you please Pin it to your favorite Pinterest board so we can show more people how fun it is to play with clay? Thanks!!!
WIN WIN WIN: Want a fun pack of goodies from CreateAlong? Leave us a comment below. Tell us how we're doing, ask a question about this project, make a suggestion... it's up to you. Winner will be randomly selected from comments on Saturday May 12. Good Luck!