You are so Amazing!
The fact that you landed here is so AWESOME!
(can you tell I'm an 80's kid?)
I hope CreateAlong becomes your favorite place to shop for clay tools, learn polymer clay + mixed media jewelry design and crafting, and even grow your creative business.
Create along with me. That's the origin of the name, it's an
Invitation
Invocation
Initiation
It's always the right time to be creative, grow your skills, and join a community to support you. You Belong Here.
Now, some stuff about us.
That's me, in my orange wig as my alter-ego Phoenix. I am a goofball at heart with a big sense of humor, so sometimes Phoenix shows up on video to explain concepts or be silly.
When Clay Meets Play, Art Comes to Stay!
🌟 Welcome to CreateAlong, where creativity meets endless possibilities! 🌟

Hey there, Crafty Queen of clay! 🎨 Are you ready to embark on an exciting artistic journey with us? At CreateAlong, we're all about turning your wildest polymer clay dreams into reality while having an absolute blast along the way!

Why Choose CreateAlong? 🤩

✨ Crafters' Paradise: With over 30 years of experience in the world of polymer clay, we're not just experts; we're bona fide enthusiasts! Our passion for crafting shines through in everything we do, from designing unique tools to sharing invaluable knowledge in our educational books. tutorials, and YouTube channel @polymerclaytv.

✨ Oodles of Playfulness: Forget the mundane; we're all about fun, fun, fun! 🎉 We believe that every moment spent crafting should be as delightful as a confetti party. So, unleash your inner child, let your imagination run wild, and create with unbridled joy!

✨ Endless Inspiration: Join our ever-growing community of crafty mavens and be inspired beyond measure. Whether you're a seasoned pro or a curious beginner, you'll find a treasure trove of ideas and techniques to breathe life into your polymer clay wonders.

✨ High-Quality Tools: Crafting is an art, and like any artist, you deserve the finest tools to bring your visions to life. Our premium-quality polymer clay tools are designed with love and precision, making sure your creations are as flawless as you imagine them to be.

✨ Learning with Laughter: Who says education can't be entertaining? 🎭 Our approach is all about giggles and growth. Expect to learn new skills while being thoroughly entertained - you won't even realize you're learning because you'll be having too much fun!

✨ Tools to Create Unique Earrings Galore: Earrings aren't just accessories; they're an expression of your unique style! Get ready to dazzle by creating stunning, one-of-a-kind earrings. Show off your personality and stand out from the crowd!

We're more than just a brand; we're your creative companions, your confidantes in crafting capers! From mastering caning to marbling techniques, our blog and tutorials are a whimsical wonderland of knowledge waiting for you to explore.

So, dive in, play around, and let your imagination soar! 🦄 The world of polymer clay is your oyster, and with CreateAlong, the pearls you'll create will be beyond compare.

Are you ready to experience the magic of polymer clay with a dash of CreateAlong enchantment? Let's embark on this joyous journey together! 🌈

Craft, Create, and Captivate with CreateAlong - Because When Clay Meets Play, Art Comes to Stay! 🎉✨🌟
Online since 2005
I'm Kira McCoy, and Shannon Roberts is my MIP (most important person!) and Mistress of Manufacture. She runs the FabLab and makes most of our products, while I design them and create our tutorials. I founded PolymerClayTV in 2007, and launched the CreateAlong brand of tools in 2015. I taught myself 3d printing and loads of other tech when I figured out I have a special talent for understanding and falling in love with new technology.
I've had an online shop on Etsy since 2005, been on YouTube as @polymerclaytv since 2007, and started CreateAlong's product line in 2013. I became a Top 1% Etsy seller in 2016- and still am!
I started out as an art teacher, and I taught at West Broward High in Florida for a few years. My subjects were AP art history, digital photography, and digital art. I loved doing that, but the whole time I had entrepreneurship on my heart and was building this business behind the scenes. In 2016 I was able to make it my full time life, and I appreciate every single moment and dollar you spend here with me because it supports not one but two artist's dreams!
I LOVE WHAT I DO
One day in 2014, I was checking out someone's blog about fabric art and noticed she was using a silkscreen made in a non-traditional way. I purchased one, talked to her (she published my custom silkscreen design in her book!) and learned her ways.
I digitized a drawing I had done at work on a whiteboard, and never looked back. My love for surface pattern design and new tech led me down many roads of innovation, including silkscreens that are not photo-processed, highly textured mats that are not vulcanized rubber but rather my own special trade secret, Magic Transfer Paper for putting inked images onto clay easily, and my most recent design for Texture Tips mini stamps with interchangeable heads.
I love to innovate, and I love to teach.
LET'S LEARN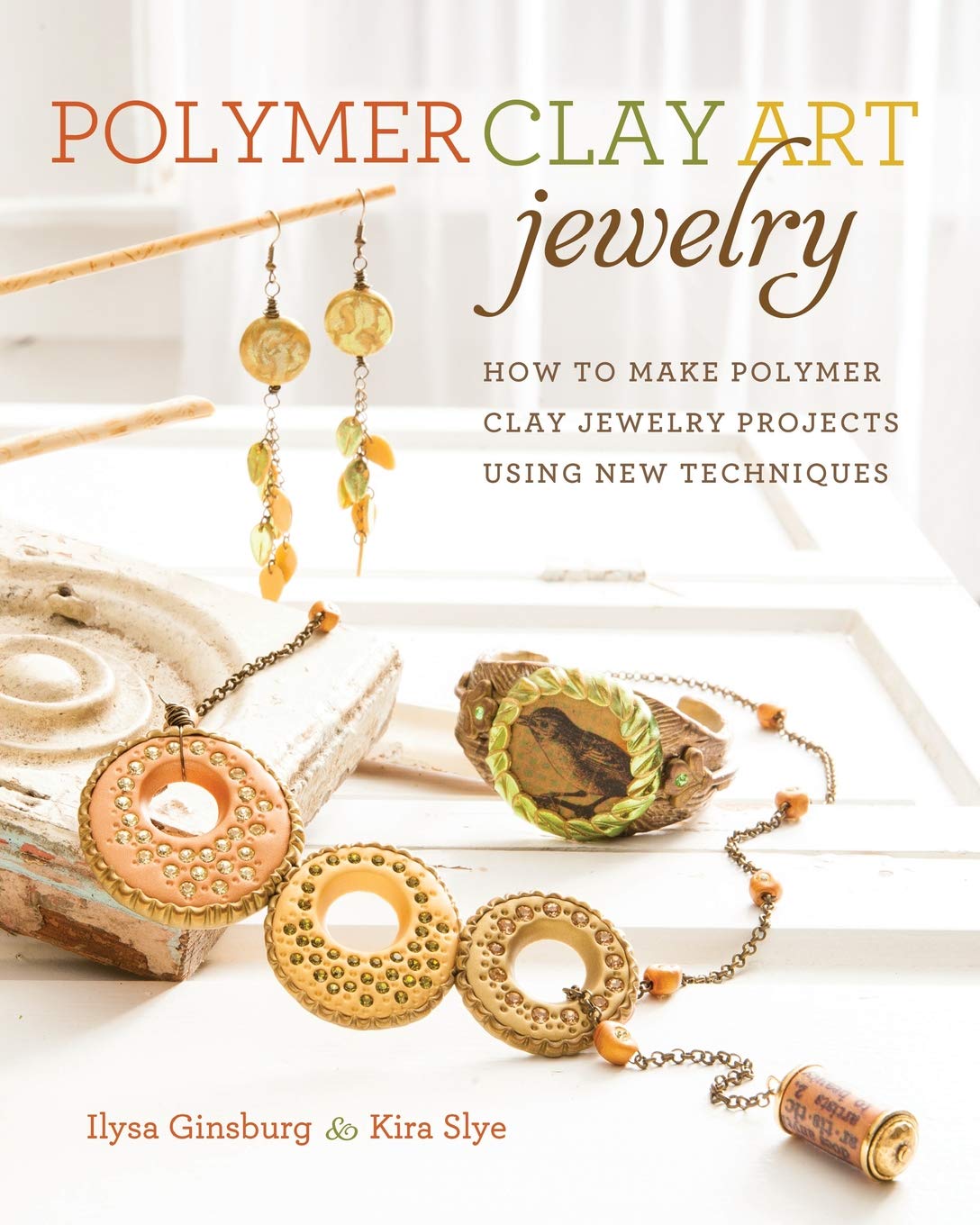 Read my Books
I have co-authored not one but two best-sellers. I'm a certified Creativity Coach featured in The Creative Lifebook which became an international sensation in spring of 2023 when it hit #1 Best Seller status in 5 countries and 28 categories on Amazon.
My book Polymer Clay Art Jewelry shows off many techniques and ideas for statement jewelry. I'd love to inspire your creative journey, as writing is my second favorite thing to do :)
Make Art Jewelry