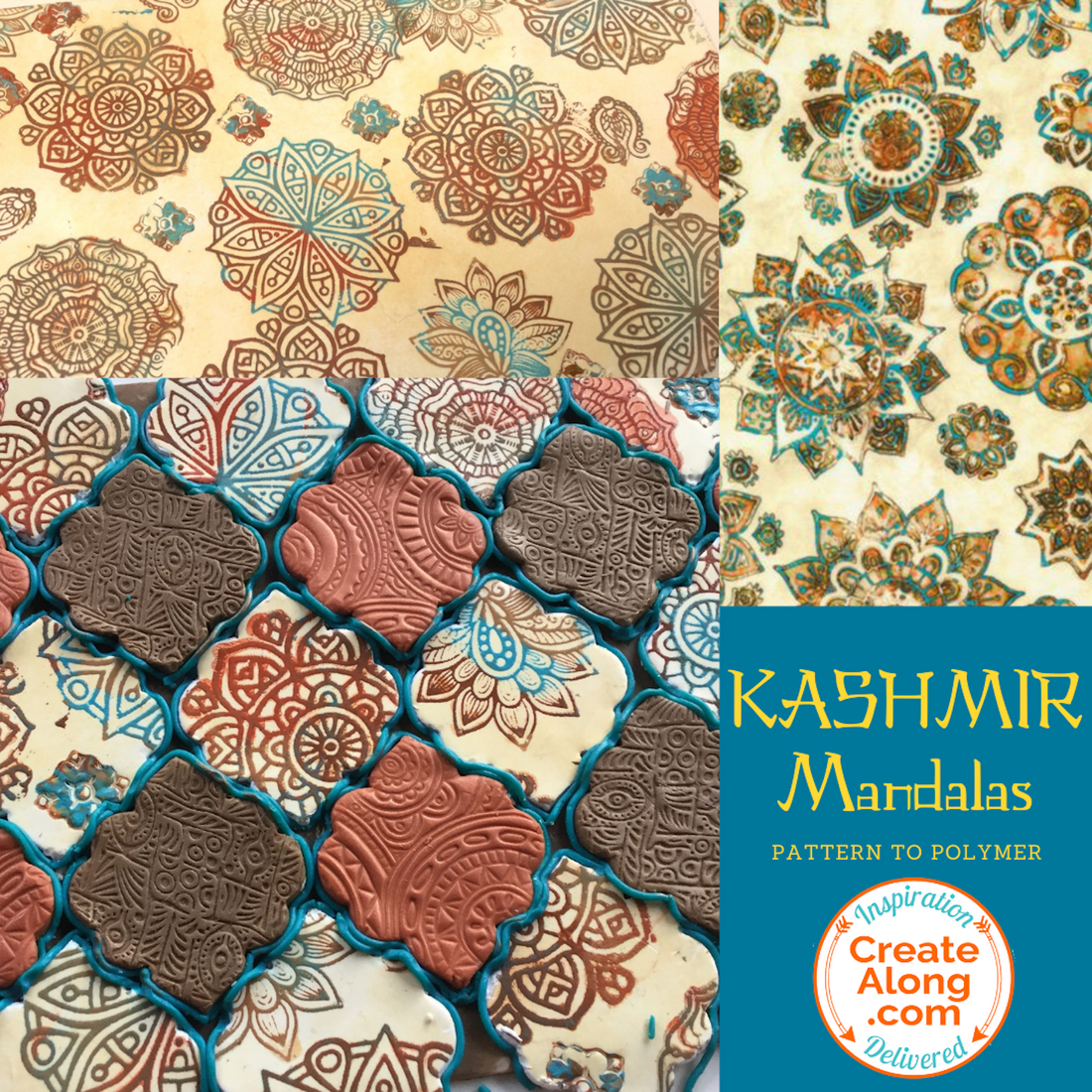 Learn to Create Multi-Colored Mandalas for an Eye-Catching Polymer Clay Slab
In our newest PolymerClayTV tutorial video, Cindi McGe continues her Pattern to Polymer series with this beautiful Kashmir Mandalas slab. Create the multi-color mandala veneer, then transform it with cutters into an eye catching slab for handmade jewelry and more. 
These are the CreateAlong products Cindi uses in this video: 
Like this project?  Pin it and share it with others!