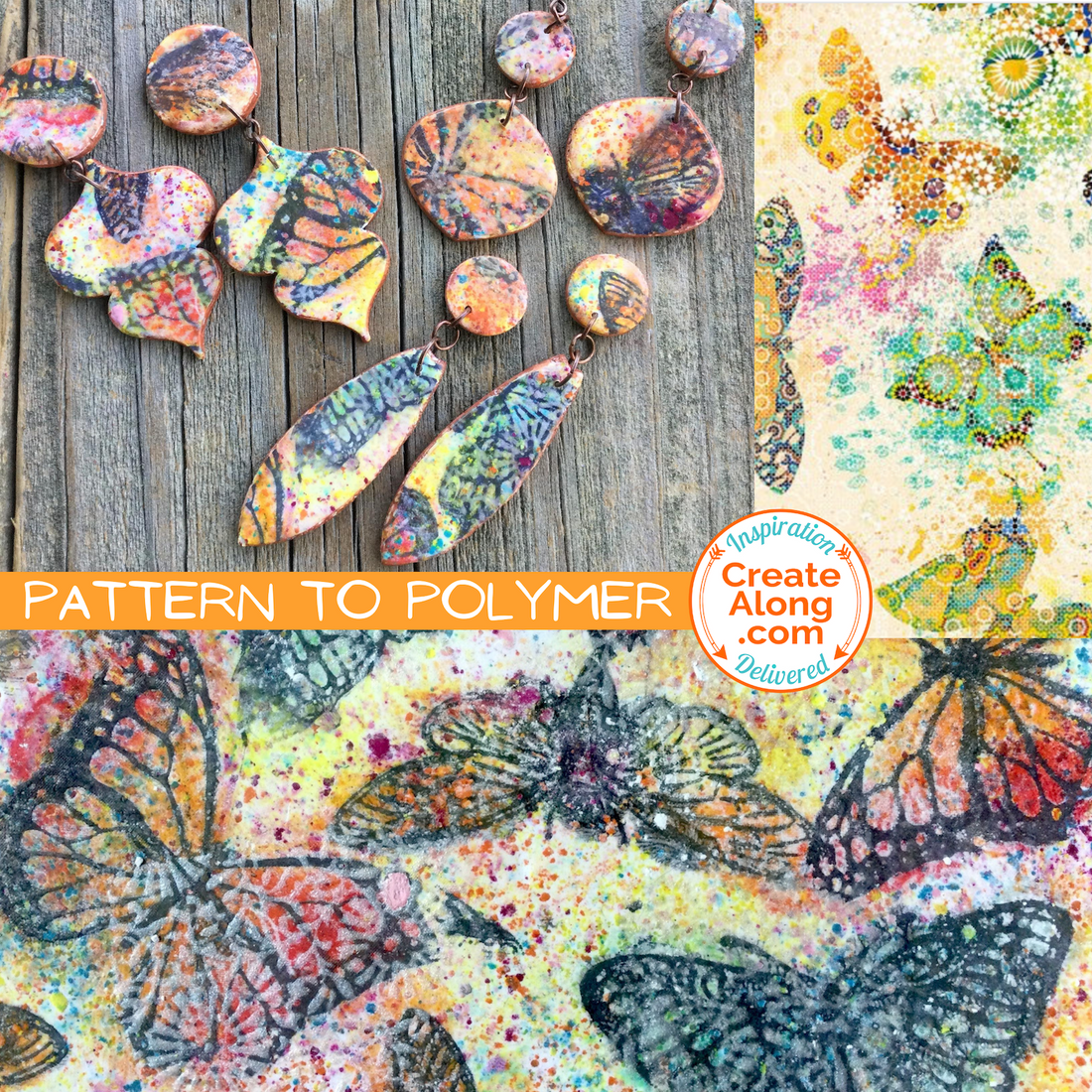 Learn How to Make Confetti Butterflies Polymer Clay Jewelry
Create Along with Cindi McGee and learn new ways to use your PanPastels and silkscreens.  Create this pretty Confetti Butterflies polymer clay slab/veneer, then make eye catching jewelry.  This tutorial is of Cindi's Pattern to Polymer series.
Cindi uses these CreateAlong.com products in this project: 
Like this project?  PIN IT and share it with others!