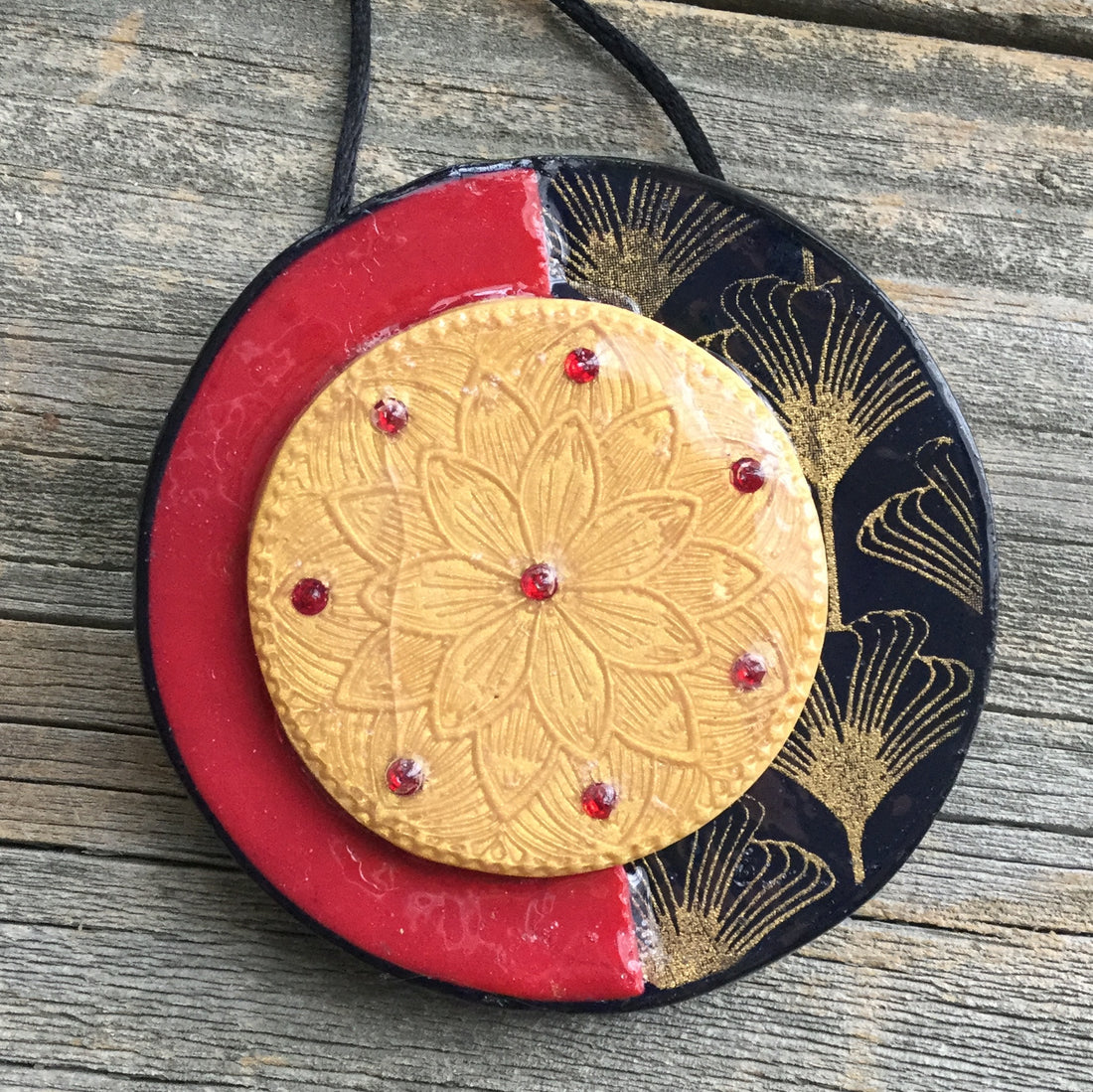 Japanese Influenced Pendant - Create Along Box Project
Cindi McGee created this bold Japanese influenced pendant with her Japanese Influenced Create Along Box!   Items she incorporated from the box include:
Ginkgo Silkscreen Stencil 
Ginkgo Texture Sheet 
Deco Disc Lotus Flower Stamp 
Faux gemstones from Dragonfly Dreams Create Along Box
The resin coating obscures the ginkgo texture a bit in the photo - but you can see 
how fabulous the texture sheet worked in this "in progress" photo.
Would you like to join the fun and receive an inspiring box full of polymer clay supplies each month?  Sign up to receive your own Create Along Box- Follow this link.